SOLIDWORKS Flow Simulation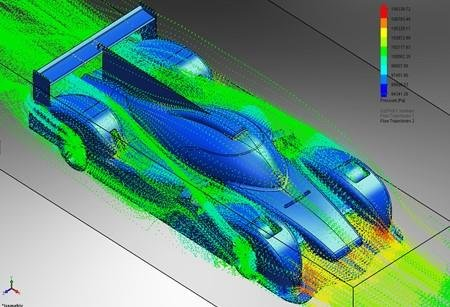 SOLIDWORKS Flow Simulation
SOLIDWORKS Flow Simulation focusses on the Computational Flow Dynamics (CFD) of liquids and gases. It provides dynamic feedback on the fluid flow and thermal performance of the designed products.
The HVAC Applications Module includes the functionalities required for modeling complex heating, ventilation, and cooling systems. It provides additional capabilities for simulation of radiations and pollutants.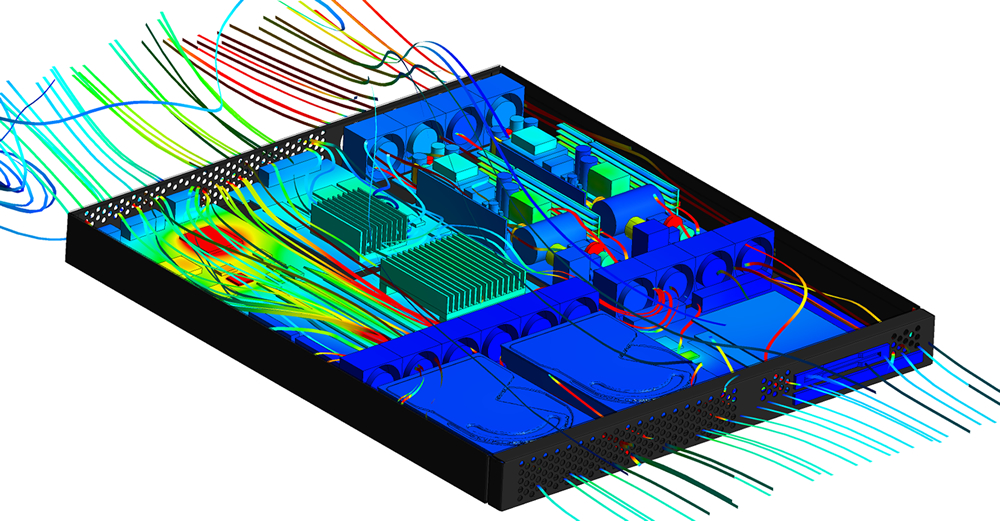 Electronics Cooling Module
The Electronics Cooling Module (ECM) is available as an add-on for SOLIDWORKS Flow Simulation and provides additional materials and material models that are specific to circuit board and PCB enclosure analysis. It evaluates thermal properties and cooling requirements for standard components.
FEATURES
AVAILABLE


Fluid Flow Simulation

Multi-Parameter Optimization

Material Database

2D and 3D

Heat Conduction in Solids

Internal and External

Gravity

Symmetry

Boundary Layer Description

Porous Components

Flow, Thermal, and Wall Conditions

Visualization

Communication & Reporting

Two-Phase (Fluid + Particles) Flows

Results Customization

Concurrent Engineering

Embedded in SOLIDWORKS

Design Comparison Studies

Ease of Use/Intuitiveness

Post Processing

Design Data Reuse

Rotation

Free Surface

Gases, Liquid, and Steam

Mixing Flows

Non Newtonian Fluids

Noise Prediction (Steady State and Transient)

Enriched Library for HVAC

Thermal Fluid Simulation

Thermal Comfort Parameters Simulation

Advanced Radiation Simulation

Tracer Study

Enriched Library for Electronic Cooling

Joule Heating Simulation

Dedicated Electronic Cooling Simulation

Circuit Board Component Simplifications
SOLIDWORKS Flow Simulation