About SOLIDWORKS Visualize
SOLIDWORKS Visualize is used to render photo-quality content in the fastest and easiest way, from images to animations, interactive web content, and immersive Virtual Reality.
Capabilities of SOLIDWORKS Visualize
Life-like rendering – Create realistic images along with multiple visual configurations with different scenes, lighting, and artistic filters.
GPU Support – Visualize can leverage NVIDIA or AMD cores for high performance and easily scalable rendering.
Sun Study – SOLIDWORKS Visualize accurately simulates indoor and outdoor lighting on the product from sunrise to sunset.
Multi-file support – Create high-resolution detailed images (JPG, TIF, PNG, BMP) and captivating feature animations (MP4, FLV, MKV)
VR Capability – SOLIDWORKS Visualize produces virtual images and animations of the designs along with 360 degree spins, which can be viewed through a VR set.
Features & Benefits Of SOLIDWORKS Visualize
SOLIDWORKS Visualize requires very little to no learning curve due to its simple and direct interface.
Visualize can monitor the CAD data changes and updates the revisions as and when they are approved.
Changes are displayed in real time for maximum flexibility and speed.
Complete animations of the product from the start to finish can be rendered giving a better realistic image or animation for customers and potential investors.
SOLIDWORKS Visualize Boost and PowerBoost allows the user to distribute the rendering to one or more machines on a network and allowing the shared utilization of the resources on them.
Visualize Render Queue enables the multiple images to be added to queue and render whenever needed.
Following are some of the sample example designs made using Visualize.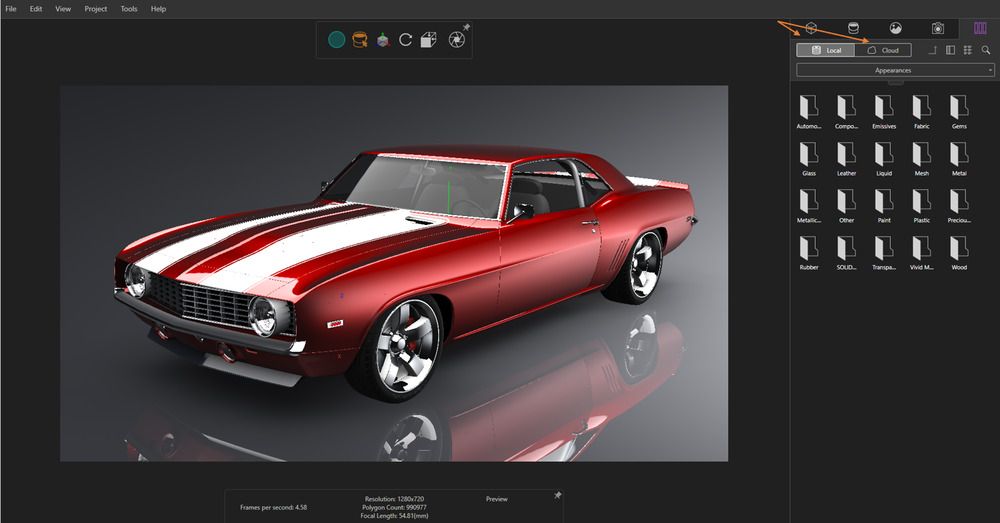 SOLIDWORKS Visualize Standard
SOLIDWORKS Visualize Standard is included with SOLIDWORKS Professional and Premium, but also can be purchased as a standalone edition. It provides the necessary features to produce photo-quality images for  3D CAD data and quickening the process to launch the product into the market with its realistic rendering.
SOLIDWORKS Visualize Professional
Visualize Professional consists of additional features other than that of the Standard Edition including Animations, Virtual Reality, Motion Studies, 360 Interactive, Sun Study, Custom Lighting, Panaroma, Camera Filters, Boost,  PowerBoost, Render Queue and a lot more, which can be found below.