SOLIDWORKS Model Based Definition
SOLIDWORKS Model Based Definition (MBD) is an integrated drawingless manufacturing solution for SOLIDWORKS that helps define, organize, and publish 3D Product and Manufacturing Information (PMI) in industry-standard file formats.
Capabilities of SOLIDWORKS MBD
3D PMI – Organise and Define 3D Product Manufacturing Information (PMI) such as dimensions, tolerances, model data, surface finish, weld symbols, Bill of Materials (BOM), tables, notes, and other annotations.
Data Sharing – Sharing and archiving of data enables re-use of design data, including geometry, PMI and views thus saving a lot of time and effort in re-modeling.
Custom 3D Templates – Customize pre-defined templates for different kinds of drawings, reports, quotations (RFQ), departments and other deliverables.
Industry Standards – SOLIDWORKS MBD helps with compliance in the major industry standards such as MIL-STD-31000A, ASME Y14.41, ISO 16792, DIN ISO 16792, and GB/T 24734.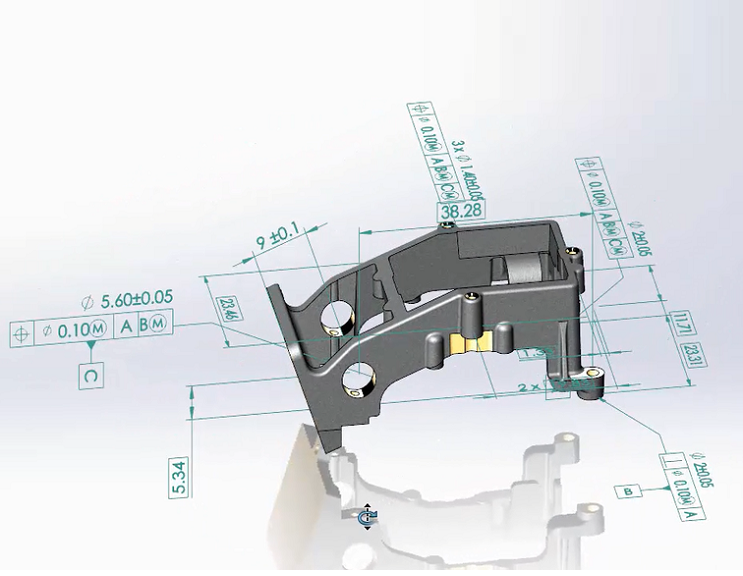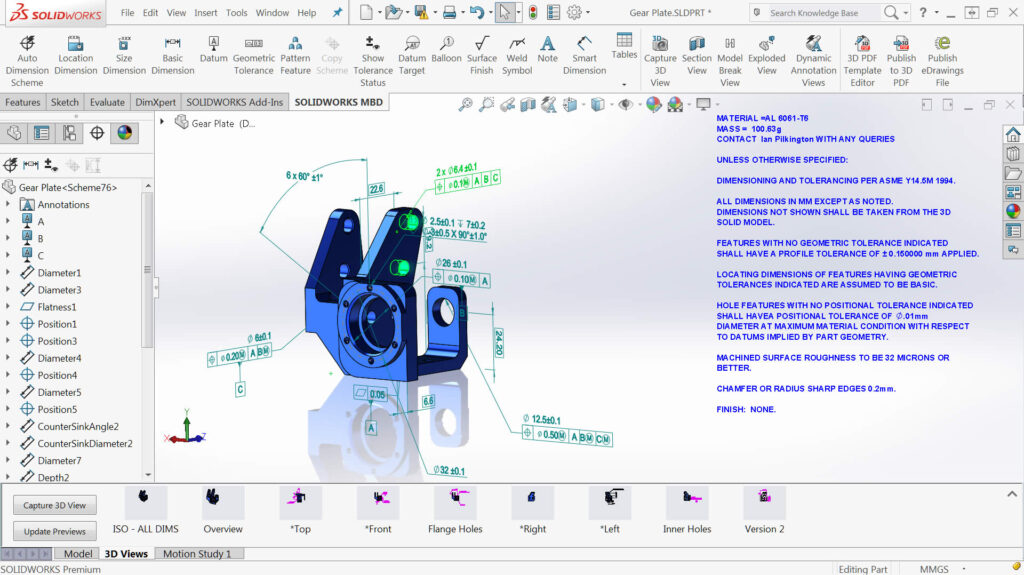 Features & Benefits Of SOLIDWORKS MBD
SOLIDWORKS MBD speeds up communication, cuts down the time for quotations and reports and reduces the possibility of errors with its features such as 3D data interrogation, interactivity, and rich Meta properties.
PMI can be shared with ease throughout the team or organization and with supply network.
3D Data can be organized structurally and presented with different views and display settings.
SOLIDWORKS MBD publishes widely used industry-standard file formats such as 3D PDF files and eDrawings.
Legacy product configurations can easily be upgraded to new models much faster.