SOLIDWORKS HVAC Applications Module
About HVAC Applications Module
The HVAC Applications Module includes the functionalities required for modeling complex heating, ventilation, and cooling systems. It provides additional capabilities for simulation of radiations and pollutants.
Capabilities of HVAC Applications Module

Airflow Optimization – The optimum temperature in maintained in an environment by managing airflow.
Advanced Radiation modeling – Sophisticated radiation modeling helps with adjusting the thermal radiation, having a major effect on cooling requirements.
Comfort Factors – Eight human comfort factors that evaluate the reaction of people and the environment are used to measure the effectiveness of environmental control.
Tracer Study – The effectiveness of ventilation systems in removing contaminants can be done by analyzing the flow of admixtures in existing carrier fluids.
Features & Benefits Of HVAC Applications Module
Engineering database – The availability of a wide collection of building materials and fans enables performing thermal analysis quickly and efficiently.
Fluid Flow Analysis – Determine the impact of liquids and gases on the performance of assemblies, during the design phase itself.
Thermal Analysis – Understand and evaluate thermal comfort levels for multiple environments present in the design eco-system.
Industry Specific CFD Tools – Industry-specific dedicated CFD tools for fluid flow simulation are present in the HVAC Applications Module.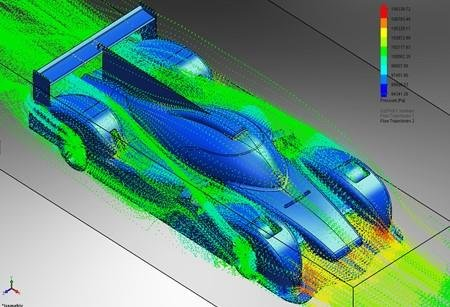 SOLIDWORKS Flow Simulation focusses on the Computational Flow Dynamics (CFD) of liquids and gases. It provides dynamic feedback on the fluid flow and thermal performance of the designed products.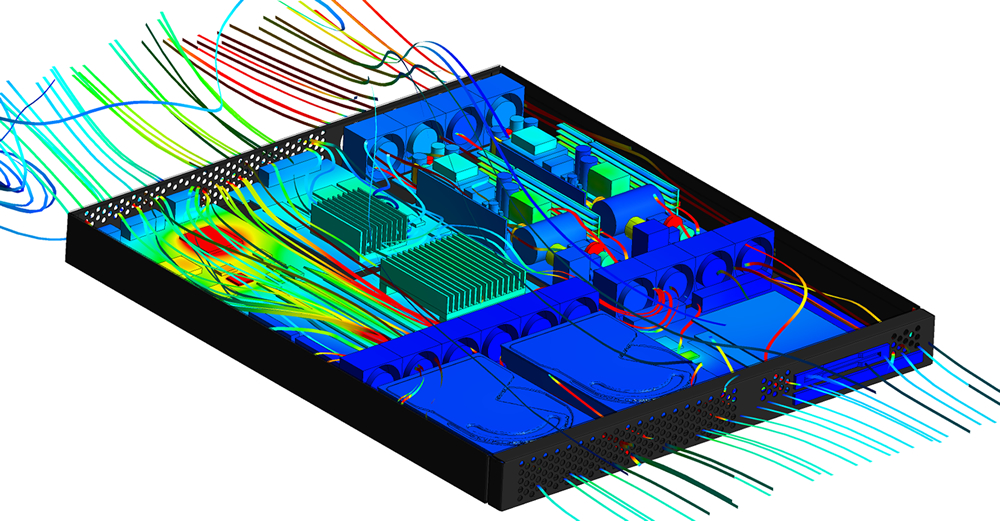 The Electronics Cooling Module (ECM) is available as an add-on for SOLIDWORKS Flow Simulation and provides additional materials and material models that are specific to circuit board and PCB enclosure analysis. It evaluates thermal properties and cooling requirements for standard components.